Box Matches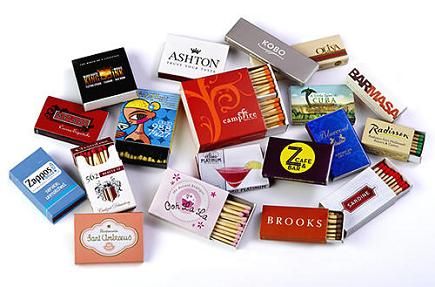 Irresistible pick-me-ups that your customers collect as mementos and use at home. Attractive boxes, pouches, tents, flip-tops, and cylinders with wooden matches and appealing colorful tips.
Wood matches are valued for both candle lighting and household uses. Our wide array of box shapes and sizes enables you to choose the most suitable format for your design or product replica at the right price.
LOWER MINIMUM QUANTITY 2,500 available on pocket box matches.