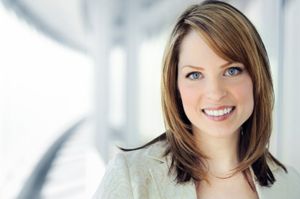 Custom Products Overview
As the most versatile of local printers in Princeton, New Jersey, we can provide virtually any print media imaginable --from simple to complex marketing products and from basic to high end--using unique and exceptional materials. We print products to communicate with your retail & business customers, clients, employees, stockholders, or vendors.
Book Design and Book Printing, Book Binding, Design and Printing Custom design, library-quality bookbinding, printing and binding. Print on demand. Print runs of 1 - 10,000 books. Specialty products include custom menus, turned-edge ring binders, certificate holders and diploma cases, custom gold-foil stamping and more!
Commercial Printing from simple to complex projects, from postcards to oversized posters, including lenticular printing with 3D, Flip, Morph and Motion effects. CD/DVD/BD Duplicated Media The premium grade media can be silkscreened in jewel-like, high fidelity full color or in six vibrant spot colors and conveniently packaged in any type of custom printed or ready-made packaging. And mailed or shipped anywhere. The duplicated CD/DVD has 100 + years data life, or 200 + years archival data life, a zero field failure rate, and quality assurance analysis second to none. We have CD/DVD/BD printable media for Rimage and TEAC high-resolution retransfer printers, and we print on-disc, writable custom data field layouts for clients with felt-tip pens.
Envelopes, Letterheads, Forms & Security Documents can be printed with union bugs, and letterheads and flat sheets can be made with your own Logotype/Wordmark or Symbol embedded in the paper.
Point-of-Purchase and die-cutting, mounting and kit assembly for ANY size project.
Packaging focused on the manufacturing of high end, multi-colored folding cartons; from structural design to UV and large format printing. Packaging options include clear and colored plastics, foil board, mylar, and paper board constructions, distinctive specialty inks, foil stamping, embossing, laminating, die cutting, heat scoring, and various UV coatings to protect or embellish your product; options from folding and gluing the most challenging substrates from 8-48 mil, to storage and fulfillment.
Shrink Sleeve Labels are full body labels. They provide colorful 360-degree wrap-around coverage that conforms to the shape of the container; manufactured on a wide range of substrates: PETg-LV, OPS, PVC and PETg white film with narrower seams than the industry standard to eliminate "edge-lift," allow for a smoother finish, and avoid print gaps.
Stretch Sleeve Labels are a phenomenal way to add retail shelf appeal, highlight a special promotion or add a coupon to your product. Full 360° print coverage in up to 10-color flexographic printing, metallic inks, special inks. Our stretch sleeves are adhesive free and easy to apply by hand or using fully automatic machinery. These stretch sleeve labels are made from LDPE and are 100% recyclable and are available in clear or white opaque, extruded in 2, 3 or 4 mil.
In Mold Labels (IML) for picture perfect package and 100% recyclable presentations. UV and EB (electron beam) inks & coatings are available, along with both roll and sheet fed substrates for your blow molded, injection molded or thermoformed food or non-food packaging.
Short-run, Fast turnaround, CMYK Labels with no repeated designs. Perfect for start-ups or to test market new label concepts.
UV Printing conventional or UV inks on paper or plastic for products such as static clings, clear plastic cartons, holographic foils, 3D or lenticular imaging and backlit signage.
Flexography paper or plastic pressure sensitive labels with 10-color printing, UV printing and die-cutting, ink-jet imaging, and multiple folding functions.
Digital and Screen Print so you can now supplement your litho projects by adding small, efficiently-produced quantities to your kits, with virtually unlimited substrate options--on flat material from lightweight substrates up to ¾" thick.
Kitting, Mailing and Fulfillment cover the planning and cost effective execution of the critical elements of a total supply chain solution, from idea creation through product utilization. We can create value for our partners by increasing their efficiencies, making the best use of production, and providing a suite of web based management tools.
Two-way Reusable ecoEnvelopes™ & Transactional Printing replace both the billing & remittance/reply envelope with one reusable envelope made with recycled paper to save money and postage and help you 'go green.'
Wall Graphics & Signage Printing & Installation for almost any environment.
Ready to get started?
Contact us online or give us a call.