Is There Anything That's Impossible To Print?
November 29 , 2021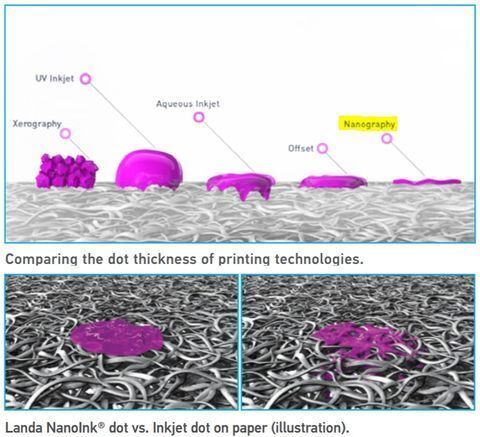 The simple answer is: Almost nothing. Said another way, Intermedia Print Solutions can print almost anything for almost any business. From commercial printing to packaging, from signage to displays, from books to direct mail, we offer you the fullest range of printed applications available - all from a single trusted source. If it can't be printed in our Princeton, New Jersey site, we can have it produced through our partner network and delivered to your location at a great price. 
What about digital print for packaging and retail display?
Yes, absolutely. We offer high-quality digitally printed labels, folding cartons, shrink sleeves, and flexible packaging produced on state-of-the-art technologies like the HP Indigo Digital Press. This press has amazing color-matching ability and offset quality combined with digital flexibility.
What about Landa Nanographic Printing?
Yes! Intermedia Print Solutions is proud to be one of the very few printing companies in the United States offering printed applications using the  Landa S10 Nanographic Printing® Press.
With the Landa S10's breakthrough technology, you can enjoy the benefits of litho-quality 1200-dpi resolution with digital versatility. Your product can be printed using any kind of virgin or recycled paper or folding carton substrates in up to B1 (28.7" x 40.6") sheet size. The media can be one-side or two-side coated, uncoated, or metalized and does not require any pretreatment, priming, or post-drying. The printed images can also be transferred to plastic packaging films. Media weight is not a problem, with 32-point caliper thickness for single–sided board or 16-point.
The Landa S10's production speed is amazing, digitally printing up to 6,500 sheets per hour. Personalization capabilities and a wide color gamut extend the definition of "anything's possible" for folding carton and retail display applications. Imagine customization, versioning, and inventory flexibility for your food, beverage, pharmaceutical, or consumer product cartons. Don't worry about matching your brand colors. With the Landa S10's seven-color system, we can match up to 96% of Pantone® colors.
Anything's possible

So you can see, just about anything goes with Intermedia Print Solutions (IPS). If you have a print job that is unique, requires high quality, fast turnaround, or some other special requirement, we can help. We are always helping our customers in New Jersey, New York, Pennsylvania, and across the Northeast US redefine what's possible in print.