Info Seal / Pressure Seal Forms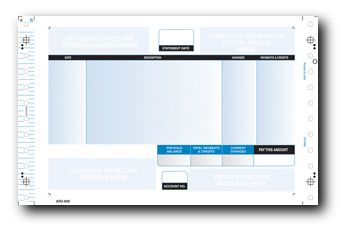 Two Way Multi-Part Statement Mailer
Find Pressure Seal forms at Intermedia Print Solutions in Princeton, New Jersey in over 40 stock formats and in custom formats up to eight colors and a wide range of Pressure Seal folder sealers.
Pressure Seal forms, C, V and Z and other fold formats with pressure seal technology, Stock Pressure Seal forms, Pressure Seal Tax Forms, offers a complete line of Stock Pressure Seal Tax Forms.
Many of these products are perfect for use in Direct Mail and digital color printing. Pressure seal forms are available in up to eight colors, and are suitable for use with impact, roll fed and cut sheet printers:
Label Products:
Integrated Labels
Laser Compatible Die Cut Label products.
Stock Integrated labels
Stock Fullsheet labels
Multi Ply Mailers:
Custom Mailers
Peel apart, Fast-tab and Quickmailer styles with hot spot carbon.
Stock Format Mailers
FastTabps:
One easy to open tear strip. Perfect for standard direct mail application and Direct Mail.
Transvue™:
Transvue creates a no-patch window area on an InfoSeal form or a InfoSealPS form by treating the paper to create a see-through area similar to a conventional window die cut.
PinSeal:
For the mailing and distribution of PIN numbers, passwords and sensitive account information.
Jumbo, barcode and special numbering: imprint single part and multi ply forms with Jumbo Numbers, Consecutive and Static Barcodes and other special numbering schemes. Snap sets, continuous forms and cut sheets.
CrossFold Booklet Pressure Seal Self-Mailer:
Perfect for Direct Mail and variable digital color.
ID Card Products:
Integrated Cards Laser Compatible Die Cut ID Card products with or without laminate.
InfoCard is a laser compatible alternative to debossed "well" cards.