Flash Drive, USB Printing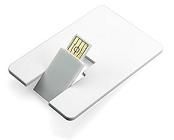 Flash Drive, Pen Drive or Thumb Drive are all one and the same: USB Flash is solid-state, with no moving parts, and requires very little power. Like semi-conductors, Flash prices fluctuate, sometimes wildly, driven by demand for memory chips in hand-held games, cell phones, cameras, medical instruments, etc. We value the integrity of your data and your brand name, so we never use cheaply made drives!
What is Tier 1?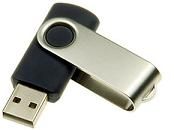 USB Flash quality is graded: Tier 1 is the best, produced using premium branded components from manufacturers such as Hynix, Samsung or Intel; Tiers 2 and 3 are made from recycled chips and sub-grade components that often result in trouble-prone operation.
Why Does Quality Matter?
Tier 1 Flash is fast, yielding up to 98% of their advertised capacity and retains data for 10 years. Tiers 2 and 3 are slower, yield 90% of advertised capacity and exhibit problems in write/read performance and limited data retention reliability.
What is Intermedia Print Solutions role?
We sell Lifetime Guaranteed Tier 1 media exclusively. At Intermedia Print Solutions, Princeton, New Jersey, we do not buy from novelty suppliers or from spot market liquidators of marginal grade media. Further, to safeguard your Intellectual Property, we provide secure domestic data loading at our partner's USA facility — your invaluable data never goes off-shore.
Bracelets/Lanyards.......... Credit Cards.......... Keys.......... Leather.......... Novelty.......... Pens.......... Retractables.......... Sticks.......... Swivel USB Flash Drives. 100% Tier 1 Memory Chips. Secure Data Loading in the U.S.A.