Innovative Food Service Packaging & Products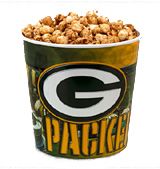 Intermedia Print Solutions, Princeton, New Jersey, offers WHITE plastic Fold Top containers that delivers a powerful 1-2 branding punch. First, when received, the Hi-Definition, full-color print creates a memorable first impression. Then, the durability of this Food Tub and impressive graphics give your prospects a reason to take the Food Tub home generating additional exposure when they reuse it over & over again. Plus, our plastic Food Tub products are built with thick polypropylene that will not shatter or crack like lesser plastic containers. Use our innovative Food Tub products to deliver a powerful 1-2 punch with your next promotion.
Sizes: 50 ounce., 64 ounce, 85 ounce, 130 ounce.
Available with compatible lids and handles.
Reusable
Top-Shelf Dishwasher Safe
Durable - White Plastic
Hi-Definition, Full-Color Print
Recyclable
Thick Food Grade Polypropylene