6 Benefits of Wall Graphics Printing in Your Business Space
October 16, 2023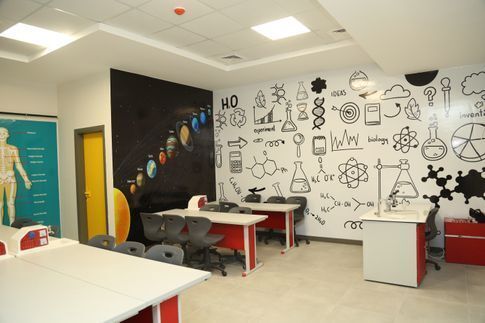 Can you recall how many brands you remember? Recent statistics show the existence of over 333 million companies worldwide, implying that at least 333 million brands vie for your attention and memory.
A brand's visual identity significantly contributes to its memorability and can trigger action from you as a customer, as demonstrated in a study on the visual superiority effect.
Visual branding matters. It doesn't just revolve around your company logo, either. Global businesses invest heavily in visual branding to differentiate and establish their unique identity in a crowded marketplace.
They've developed their visual identity using wall graphics. These include inspiring lobby murals and mottos printed on office work area center walls. These add another dimension to the business's visual branding, impacting not just customers and clients but employees, too. 
Unforgettable in any business space, wall graphics set the tone. If you want to infuse character into your walls and create an environment conducive to sales and productivity, this article explores how wall graphics printing may be your ideal solution.
What is Wall Graphics Printing?
Wall graphics printing is the process of creating graphics and imagery to be displayed on walls. It can take on many forms to serve your business in multiple ways. 
Types and materials of wall graphics printing
Wall graphics can range in size and material, from a simple sticker to a detailed and artistic mural. You can use vinyl, paper, or high-quality fabric to design and create wall graphics for office use.
Decorative window films are another type of material you can use for your wall graphics. 
They're a unique type of custom wall graphics material since they're best for glass surfaces, turning plain transparent and plain windows, doors, or partitions into eye-catching elements of your company's branding strategy.
Where you can place custom wall graphics 
Wall graphics installation can enhance multiple areas within your business space. One common location is the building's lobby or office bullpen, which creates a strong first impression for your brand and assures customers they are in the right place.
Custom wall graphics in hallways will also help people slow down in places they would've otherwise walked through mindlessly. Decorative window film's opacity can either add privacy to meeting rooms or advertise your brand on your store windows.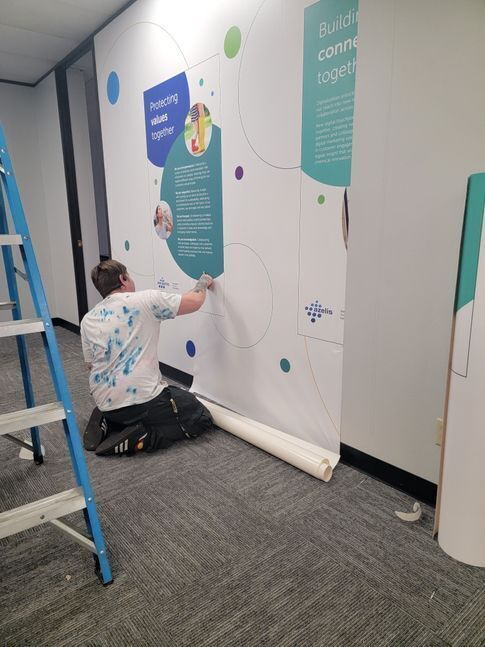 Elements of wall graphics designs 
All custom wall graphics, regardless of their specifics, share essential components: visual design, intended placement, and the desired message. These elements work together to create effective wall graphics that add personality to your business space. 

Collaborating with an expert printing partner, such as Intermedia Print Solutions, on these elements allows you to create memorable and impactful custom wall graphics.
The more you understand what wall graphics printing is and how it works, the better you'll realize that it isn't just about making business surroundings pretty. It moves you toward your business objectives in multiple ways.
6 Benefits of Wall Graphics Printing in Business Spaces
Custom wall graphics help drive real results and improve metrics. Here are a few benefits wall graphics provide you.
1. Increases brand visibility 
Branding allows your business to stand out in a competitive and saturated market. Wall graphics boost brand visibility and awareness by adding personality to your business space. 

An artistic mural leaves a lasting impression on clients and customers, enhancing brand recall and recognition. To make the design even more striking, consider incorporating 3D printing into your wall graphics. You can work with your printing partner to produce materials or structures that protrude from the wall, adding an extra dimension to your graphics.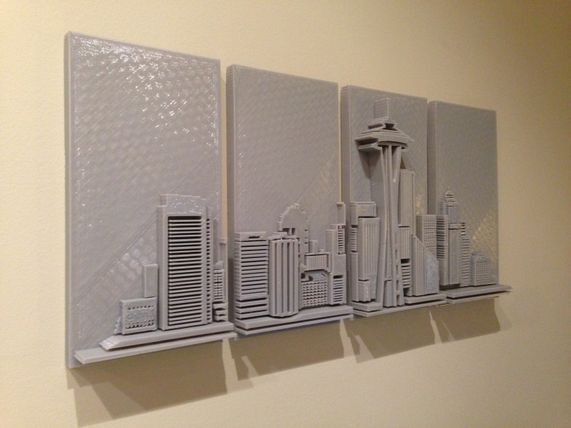 2. Saves expenses on branding
Wall graphics aren't always expensive. Effective wall graphics can be small stickers or posters of your products and services. Additionally, they're relatively easy to place and remove and last a considerably long time, which helps ensure you get your money's worth. 
3. Enhances customer experience
The right wall graphics design can set the tone for your business and create an appealing environment for people. For example, most boxing gyms have wall graphics of motivational quotes to fuel and inspire people.

When crafting your wall graphics designs, draw inspiration from the packaging industry: from afar, it should convey your brand category; as customers approach, they should grasp your brand story; upon closer inspection, it should evoke emotions that foster a connection with your brand.
4. Supports different business purposes
Wall graphics fit into your marketing and branding campaigns seamlessly. For instance, you can print new product photos to promote your latest offerings. Alternatively, you can place your company's mission, vision, and values on your wall to inspire employees.
5. Represents your brand's value and community
Wall graphics needn't remain abstract artworks. They can be a platform to champion a cause close to your business. For example, in a food business, your wall graphics design might feature images from past charity events where you fed the local, impoverished community. 
Starbucks has murals that show their support for local artists and the hardworking professionals who gather coffee beans and prepare high-quality drinks for their customers.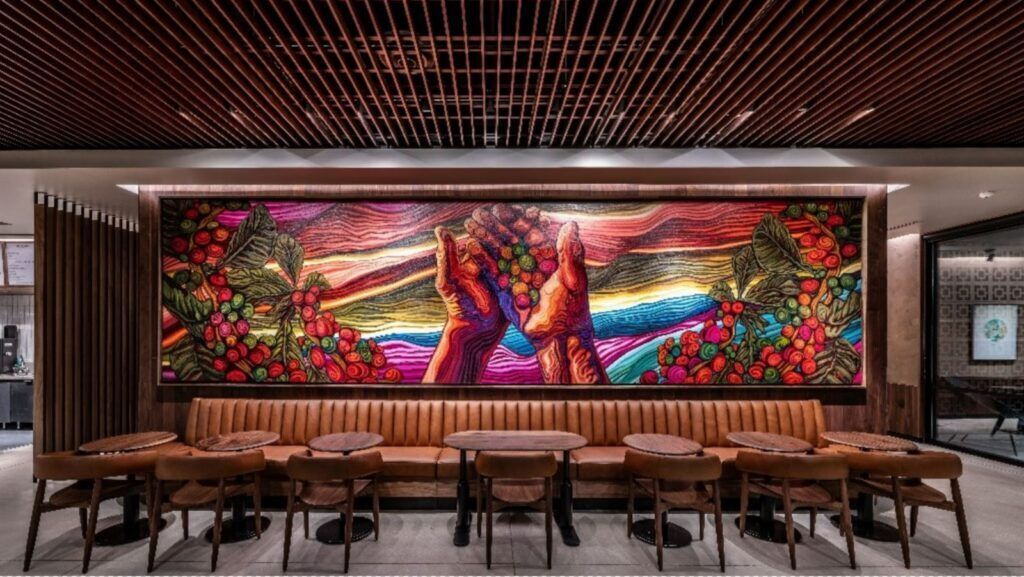 Showing these not only helps ground your business but also is a simple way to gain customer trust. 
6. Advertises temporary messages easily
Wall graphics are easy to install, remove, and clean. It makes them ideal for displaying temporary messages and promotional material. 
For instance, if you're running a Christmas sale, you include wall graphics printing materials that feature Christmas trees and snow. Once February rolls around, you can easily replace these custom wall graphics with more heart and romance-themed ones to celebrate Valentine's Day.
Turn Your Walls into Canvases 
It's more than about filling empty walls. Wall graphics printing provides numerous advantages to your business, such as improved brand visibility, enhanced customer experience, and a platform for your advocacies. 
Intermedia Print Solutions boasts a skilled team specializing in custom wall graphics and installation for large enterprises. We aim to be your trusted printing solutions provider across multiple business locations. We also offer other types of printing services, including digital and ultraviolet printing. 

If you want to add flair to your business's walls, contact us today to learn more.