Business Forms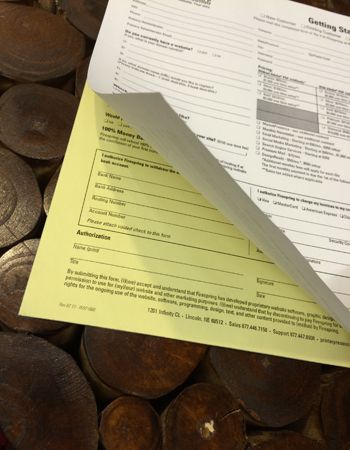 Computer and Manual Forms
Our most popular business forms product at Intermedia Print Solutions in Princeton, New Jersey is our short run carbon-less form on NCR superior stock. We also print single sheet forms on text weight paper with card stock backing, notepads, booklets, and flyers.
Order business tax froms and supplies, two-part through five-part manual forms, and computer forms made for various industries: healthcare forms, for contractors forms, fuel delivery forms, and more.
Numbering up to 7-digit numbers (0000000) are available with minimum of 3 (000). No prefix or suffix is available as part of numbering.
While business forms are vital to your operation, creating them can be a tedious process. Luckily, our printing experts are here to make it easy. Let us customize your business forms with designs for proposals, purchase orders, invoices and other carbonless forms. 
Business Forms
We know your business identity is important, which is why we've made it our mission to provide you with the highest quality printing. If you're looking for professionally designed, fully customized business forms, look no further. We'll do all the work for you.