Milk & Beverage Cartons
Milk and Beverage cartons from approx. 80-90% paperboard, inside barriers and are coated with PE for maximum protection.
Choose paper over plastic bottles and jugs and from a wide portfolio of carton materials for different liquid and dried food products, bath and skin care products. Eco-friendly gable top paperboard cartons are great for eco-friendly cleaning products and more.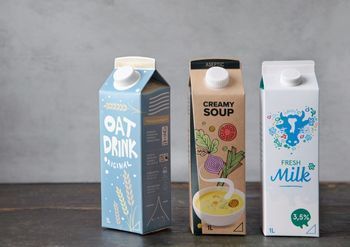 Ready to get started?
Contact us online or give us a call.