Easy to Order Printed Labels and Stickers In Every Shape, Size, and Color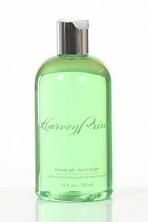 You may think that any printer in Princeton, New Brunswick, Cranbury, Jamesburg, or mid-New Jersey can print your labels and stickers. The team at Intermedia Print Solutions prints just about every label type a small or large business would need: from 1-color pressure-sensitive labels to more complex 11-color labels, sometimes within a 24-72 hour turnaround. Our product categories include: dual-web, foil stamping and embossing, variable data printing, Scratch and Sniff, Scratch-off inks, tamper evident security inks, anti-counterfeiting labels and much more. Together we can find a label product that will meet your needs. Labels with consecutive numbering, barcodes, variable data and foil imprints are all available.
We also provide short-run four color process labels with multiple designs: that is, each label has a completely different design on the same size label with no repeated designs. Perfect for start-up companies, or large companies testing new labels concepts. Great for Custom Window Stickers, Promotional Labels, Custom Product Labels, Custom Packaging, Custom Wine Labels, Custom Stickers, Custom Labels for Nutraceuticals, Custom Food Labels, Custom Beverage Labels, Bath, Body, & Beauty Product Labels and more.
Process color labels give your product the upgrade it deserves and the attention it needs. Our extensive printing capabilities allow you to have 11 colors on the same label. Call us for details.
| | |
| --- | --- |
| Label Types | Specialty Labels |
| Short-run, Multiple Version Labels | Multiple Folding Labels |
| Foam Labels | Consecutively Numbered or Barcoded |
| Shrink Sleeve Labels | Lenticular: 3D, Moving, Morph, Flip |
| Stretch Sleeve Labels | Box Wraps |
| Roll-fed Labels | Hang Tags |
| In-Mold Labels | Premium Packets |
| Cut & Stack Labels | Visitor Passes, Self-Expiring Security Badges |
| Pressure Sensitive Labels | Tamper Evident, Anti-Counterfeiting Labels |
| | |

Most Popular
Be it die-cut, circles, ovals, seals, square-cut or special shapes, our most popular labels offer you a wide selection of solutions. Labels in this category are perhaps the backbone any business needs and wants - quickly. That's why all of these products ship in 3 business days or less via express air delivery @ ground rates.
Need 'em quick? No problem – we ship quickly.

Premium labels
Get noticed! That's the point of using rich UV inks and eye-catching full color process printing. Or, add a touch of elegance to printed labels with foil stamping and embossed images. Colorful, creative solutions are what we deliver to you, providing the premium look that's desired.

Durable labels
Hey, it's tough out there and labels are subjected to some pretty harsh environments. It's nice have durable label solutions that can take the punishment. From weatherproof bumper stickers, to labels for marine, cold, hot or manufacturing environments, our durable labels last.

Labels for printers
Laser, ink-jet, or even good 'ole impact printers, we have the labels that run flawlessly through them. Plus, there's a variety of stock designs and standard sheeted formats to save time and money in meeting critical deadlines.

Special Application Labels
Special Applications
Providing a variety of solutions is what sets you apart - and that's what we offer. Variable Data Printing, static cling labels, ultra-removable adhesives, tamper evident stocks, magnets, self-laminating labels, reflective labels, double-sided labels, scented or scratch-off coatings, or label mailers. Virtually any Label you may need is available from one reliable source. Bring that special application on, we can make it happen!

Stamps
Self-inking, pre-inked, daters, numbers, embossers, wood handle, or multi-color -- we have just about any type of custom stamp a business may need! All industries use them for virtually any application. They're available in a variety of ink colors, printing crisp and clean images.
Stamps to serve virtually any industry...

Pharmaceuticals
Offices
Real Estate
Brokers
Schools
Political Campaigns
Food
Banking
Home Office
Retail Stores
Financial Institutes
Medical Offices

And virtually any application...

Address
Quality Assurance
Notices
Prescription Pads
Gifts
Postal
Daters
Hobby and Craft
Signatures
Copy Writing
Notaries
Frequent Cards
Bank Deposits
Received/Paid

Stamp Types

Self-Inking
Pre-Inked
Number/Daters
Embossers
Wood Handle
Accessories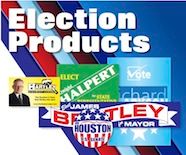 Election Products
Announcements, Brochures and Posters
Lapel Stickers
Magnets
Durable Decals
Return Address Labels
Name Badges
Full Color Business Cards
I voted stickers