The Ultimate Guide to QR Code Printing
December 14 , 2022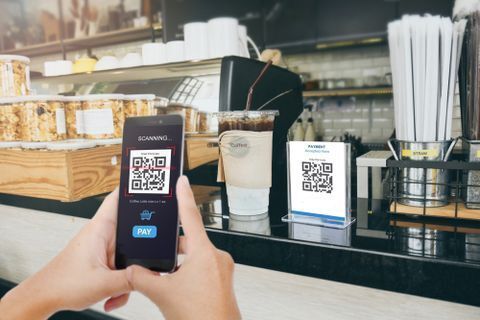 In today's busy world, any quick fix is helpful. It is not as productive for customers and business owners to tap on phones multiple times to reach desired payment pages, menus, and other destinations on the web—especially if the users must visit them often.
Thankfully, with QR codes, transactions are one scan away. No wonder they have become an integral part of businesses and organizations.
Like bar codes, QR codes are very specific-looking, requiring clear and precise printing to capture unique patterns. Other than precision, there are multiple reasons to execute QR code printing correctly.
Why Should QR Code Printing Be Done Correctly?
The advantage of QR codes is already clear, but why is printing an integral part of it? 
Faulty QR codes can leave bad impressions on customers
A badly-printed QR code may defeat the entire purpose of printing it in the first place. It may also signal disorganization and a lack of attention to detail in your business processes. 
QR codes can be cost-efficient
QR codes support paperless transactions. In case of price updates, limited-time offers, or typographical errors, you can easily make changes to the web page instead of printing multiple copies and throwing the old ones. 
It can be an effective marketing strategy
These codes are not limited to store transactions. They are also quick ways to direct your customers to your website content or social media pages. For more chances of valuable engagement, ensure that the page they land on is attractive and easy to navigate.
Before Printing QR Codes 
Remember that QR codes will be printed on your business's menus, points of sale, posters, and other properties. Digital printing should be helpful, but a bad blur can render them unusable, so remember these five tips before printing your QR codes. 
Choose a dynamic QR code instead of a static QR code
The main difference between a dynamic and a static QR code is changeability. A dynamic QR code allows you to change link addresses in case of a broken link or for any editing purposes. 
Download your QR code in vector format
One of the biggest mistakes of businesses is they print QR codes in PNG or JPG format. These formats are prone to quality and dimension alterations, which can defeat the purpose of a QR code. Conversely, vector (SVG) formats allow you to scale the QR code to any size you wish without affecting its image quality.
Pick the proper dimensions
The "right" dimensions depend on which material you will print the QR code on. You may follow this guide:
Paper advertisements (flyers, brochures, menus, etc.): 1x1 in
Public advertisement (posters): 10:1 ratio
Distant scans (Scanning distance of about 65 ft): 6x6 ft
Test the QR code before printing
The goal is to check the QR code multiple times to see if it leads to the desired page, especially before printing. This is your last chance to make sure the QR code works. You must ensure you are not wasting money on your print materials. 
Use high-quality images
Like fingerprints, QR codes have unique and intricate patterns to distinguish one from the other. When a code is printed with low quality, it can become unusable.
After Printing the QR Codes
The process does not end with printing QR code stickers or window posters. Here are five tips to maximize QR code usage after printing:
Test your QR Codes
Be sure to test your QR codes. What may have been a perfect image pre-printing may not translate on the chosen surface. If possible, try test-printing on one sample before printing the entire batch.
Choose the most appropriate materials
Smart devices need to capture QR codes quickly and easily. Refrain from using materials that reflect light, easily wrinkle, or fade the image. Uneven surfaces may also make it difficult to scan the image.
Place the QR codes within reach
Isn't the primary goal of marketing to be in the right place at the right time? While it sounds like an obvious reminder, many businesses forget to position their QR codes within reach. Do not place them too high or too low where your target audience cannot see them. Aim to set it at eye level as much as possible. 
Avoid placing multiple QR codes in one place
In case of multiple QR codes, refrain from placing them next to each other to avoid inaccurate scans. This can be counter-productive, causing confusion, and frustration, and may be a waste of your printing efforts. 
Consider location
Think about it, where will your QR codes appear? In bus stations? Train cars? Perhaps, lampposts? Consider the volume of people in the location and how people move in these areas. It takes 15 seconds to scan a QR code on average. Are your locations in mind appropriate for scanning?
Print QR Codes That Work
QR codes are fantastic ways to instantly visit links without the hassle of navigating websites or typing out lengthy web addresses. All it takes is one scan from your smartphone and POOF—you're good to go!
QR code printing must follow proper measures from start to finish. Hopefully, this guide helped you ensure that you are printing QR codes that reap the benefits for your business. 
Need help with printing? Leave it to the printing experts at Intermedia Print Solutions! Learn about our various printing services for all your business needs today!