Creative Bag Designs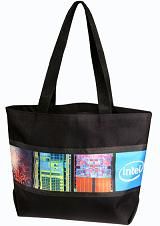 Make your bag a creative advertisement that attracts response.
We can design, create and print trendy bags to give your brand the latest retail look as well as deliver functional custom bags in a variety of sizes and fabrics.
Choose from a full range of colors for custom design bags or stock bags with dye sublimated printing and silkscreening of logos, emblems, taglines, images or messages for your premium & incentive needs.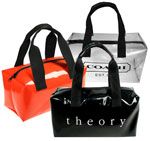 Think cosmetic bags, carrier bags, canvas bags, back packs, drawstring bags, duffel bags, laundry bags, messenger bags, nylon bags, packaging bags, tote bags, shopping bags, tote bags, sports bags, stock bags, travel bags, environmentally friendly bags, insulated bags, promotional bags, waist bags, sublimated bags, golf products, hotel resort bags, holiday bags, fashionable bags, carryout bags, stylish bags, bar aprons, aprons, pillows and more. If it can be sewn or printed, we can make it.