Packaging Industry Trends to Leverage for Business Growth
July 20 , 2022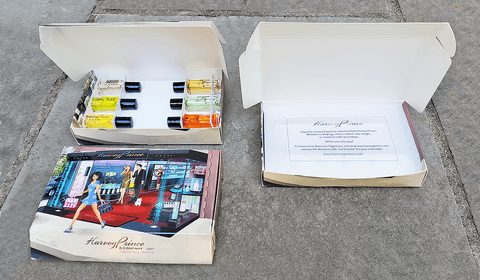 Nowadays, people record unboxing videos and share that short yet special moment with other consumers online. For most products, how an item is opened is a shared moment. Unboxing videos serve as a recommendation system, demonstrating the product's quality and encouraging other viewers to purchase the item.
For retail firms, particularly those selling high-end goods, the unpacking experience is vital—it's a make-or-break moment. In fact, the word 'unboxing' has up to 90,000 monthly searches on Youtube alone, and 90% of consumers reported that they had learned about new products through Youtube videos. However, one unfavorable review can derail thousands of other positive videos. After all, you don't want substandard packaging to decrease the quality of your product.
Consequently, companies are embracing smarter, more convenient, and sustainable solutions to make parcels exciting for customers. If you have a business, keeping an eye on these trends can help you maximize profit, provide an exciting unboxing experience, and stay ahead of the competition.
What exactly are the packaging trends you should watch out for, and how can you leverage them in your business?
Packaging Industry Trends for Businesses Today and Beyond
A product's aesthetic is crucial in enticing customers, and some marketers even consider it just as important as the product itself. The challenge is to make your packaging appealing to increase sales.
Here are packaging trends you should consider to save money, simplify the packing process, and speed up eco-friendly solutions to keep your customers satisfied.
1. Personalized packaging
People connect with stories just as much as they do with brand names. A product becomes tempting when a business offers its packaging in a story-like manner that interacts with customers individually. 
The iconic Share a Coke campaign of Coca-Cola, for example, used names written on bottles and cans to provide a personal touch. Similarly, Bud Light printed football teams on their beer cans, while Frito-Lay printed faces on potato chip containers. These personalized packaging efforts increase brand awareness and sales for these companies.
2. Digital printing
Digital presses soared while the use of traditional presses decreased. According to studies, the need for digital printing will only grow in the next coming years. The worldwide digital printing packaging industry will reach $28 billion by 2024. In comparison to mechanical procedures, digital printing gives companies more customization choices.
Digital printing firms such as Intermedia Print Solutions, a printing company in New Jersey, can help your business appeal to distinct customer segments by reducing turnaround time and increasing flexibility. Since it removes the need for prepress operations or supplementary labeling, it has a low environmental effect and minimizes inventory needs.
3. Packaging design beyond norms
Since your package is typically the first or only point of contact with a customer, it must intrigue, educate, and convince them. A product package has three opportunities to engage customers. 
From as far as 30 feet, the category should be defined.
From 10 feet, the brand name and narrative should be recognizable.
From 3 feet, it should be able to entice the consumer.
To design a package that does all that, it's critical to match its aesthetics to the product category it belongs to while also standing out from the competition. Sahale Snacks, for example, followed nut industry packaging standards but leveled it up a notch.
The shelf for nut snacks often showcases single-serving pouches, a picture of the nut on the front, and vibrant primary colors. Sahale not only incorporated all of these but also used jewel-tone packaging that changes with flavor. It leveraged "Snack Better,'' language that cues a healthier profile than rivals. 
These subtle yet effective changes helped the brand stand out from grocery shelves.
4. Leveraging packaging color
Every color has an emotional link, making it the simplest approach to entice customers. It makes an impact on a conscious and subconscious level. Consumers form an unconscious decision on a product after seeing it for 60 seconds or less, and 62%–90% of them do it exclusively based on color.
Color registers quicker than text or pictures when it comes to packaging and first impressions. Understanding the psychological connections of colors can help boost your branding effectiveness. Each hue has its own sentiments and connotations, setting the tone for your product and attracting your target market.
Red is believed to stimulate and excite, while yellow is associated with happiness, so fast food companies often utilize both. Blue is associated with trust, honesty, and reliability, making it a popular choice for lifestyle brands.
5. Recycled packaging
For years, landfills have absorbed the overwhelming bulk of packaging trash, but the amount of non-perishable plastics floating in the seas is far worse. Thus, manufacturers are looking for alternate packaging materials to comply with legislation banning single-use plastic.
When weighing alternatives, companies often base their decision on the 3R concept of reduce, reuse, and recycle, with an emphasis on recycling. More than 400 organizations have pledged to the New Plastics Economy Global Commitment (NPEG), committing to raise their recyclable packaging by 25% before 2025.
To achieve this, start-ups must employ post-consumer waste packaging, whereas other companies must use mono-materials instead of multi-layer packaging.
For example, Walmart designs its packaging to meet the International Safe Transit Authority (ISTA) standards while keeping the packaging to a minimum. The company eliminated unnecessary packaging and created policies to accurately "right-size" packages.
6. Biodegradable packaging
Biodegradable plastics and films have gained popularity because they are cost-effective substitutes for standard plastic packaging. It uses biopolymers such as starch, cellulose, polyhydroxy butyrate (PHB), and polyhydroxyalkanoates (PHA). Sugarcane, coconut, and hemp can also make plant-based packaging.
Of all biodegradable packaging available, green cell foam is the most eco-friendly and practical material. It's made from maize, is biodegradable in both backyard and industrial settings, and can be dissolved in a sink for safe and quick disposal. Styrofoam can be replaced with green cell foam since it provides great cushioning and thermal insulation.
7. Flexible packaging
Polyvinyl chloride was the most used flexible packaging material for many years. However, this plastic does not break down or degrade, making it harmful to the environment.
Fortunately, flexible packaging materials have advanced technologically. Polyethylene, polyethylene phthalate, and polypropylene are the most common polymers used in flexible packaging today. When in use, these high-tech materials are durable, but when discarded, they decay.
New end-of-life recycling initiatives are on the rise, boosting the popularity of flexible packaging even more. According to projections, the flexible packaging sector will increase at a 3.3% annual rate until it reaches $269 billion in 2024.
Find the Best Packaging for Your Enterprise
The unboxing experience significantly influences how customers perceive the quality of your products. With a better understanding of where the packaging industry is heading, you can better incorporate trends and consumer packaging preferences into your business. 
If you're just getting started, hiring an expert in the packaging industry may be your best bet. With Intermedia Print Solutions, you can narrow down what packaging best fits your business. 
Contact us now to help you better adapt to these trends!