6 Tips for Reaching Your Target Audience With Personalized Direct Marketing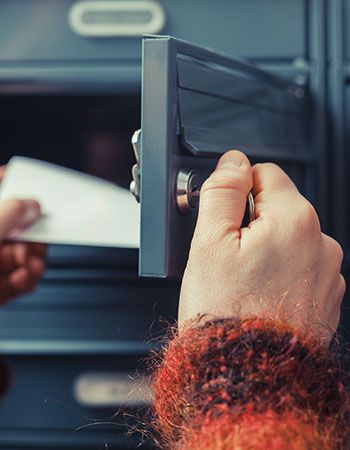 Do you know where your best customers and prospects are?
Six steps to help you increase your response rates, be relevant to customers and prospects, and reach them where they "hang out." Intermedia Print Solutions, Princeton, New Jersey helps businesses find where their best customers and prospects are.
1. Variable Data Imaging
It's time to get personal. Speak directly to your audience and reach your customers more effectively by personalizing individual letters, postcards, and self-mailers and other marketing  materials within a mailing campaign. Use relevant images and specific messages tailored to an individual, improving engagement and ROI. With variable data printing, you can harness the power of personalization and incorporate specific information within each marketing piece, making your communications more relevant and targeted.
2. Data Analytics and Prospect Lists
Get a deeper understanding of your customers to make better marketing decisions; basic profiling to highly advanced, customized data modeling.
3. Marry the inbox with the mailbox
Strengthen customer relationships with timely email conversations that build on every stage of the customer lifecycle.
We manage every aspect – graphic design to deployment to comprehensive tracking reports that include deliverability, open rate, click activity and more.
4. Integrate direct mail with digital technology and track activity in real time: Cross Media Marketing
Give your prospects and customers an incredible, individual experience that's relevant. Personalized URLs, or PURLs, are customized and have trackable web addresses unique to each individual targeted within a direct mail or email campaign.
According to the Direct Marketing Association, 42% of people prefer to respond to direct mail online. Other studies show that personalized URLs (aka PURLS) can boost response rates 2-5 times more than regular direct mail alone.
With a well designed cross media marketing program, you can connect with your target market through numerous media channels and see a significantly increased response rate.
5. Maximize brand exposure with individually-targeted digital advertising
Pair direct mail with digital advertising to reach customers and prospects where they "hang out."   Through a unique process, send 1 to 1 outbound digital ads to the home computers and mobile devices of direct mail recipients, without the use of cookies or re-targeting.
6. Transform your direct mail campaigns from static to dynamic to boost your response rate
Engage your customers as never before with Augmented Reality to add an exciting sensory experience and share more brand content than a mail piece achieves on its own.