Letterhead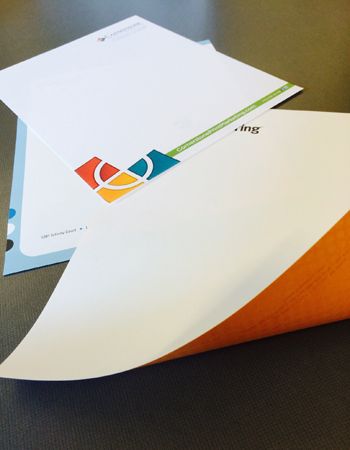 Searching for a new look? Intermedia Print Solutions can give you an impressive identity package including new letterhead, envelope, and business card designs. Sure to impress any recipient, a refreshed identity package will give your organization an updated, professional image.
Or, if you're pleased with your established design, we'll print your letterhead, envelopes and business cards beautifully.
Let us create the letterhead that best represents the professionalism of your business:
Custom letterhead
Executive letterhead
Specialized letterhead
Standard letterhead
If you're getting quality letterhead, why not get top-notch envelopes to carry and protect your new investment? We have just the thing for you.
Give us a call in Princeton, New Jersey and take the first step toward a new, fresh image today.
You can select:
Print Options
Flat Printing      Raised Printing (Thermography)      Engraving      Letterpress
Embellishments
Foil Stamping      Embossing      Die Cutting      Spot Coatings     
Specialty Papers