Banner Stands with Display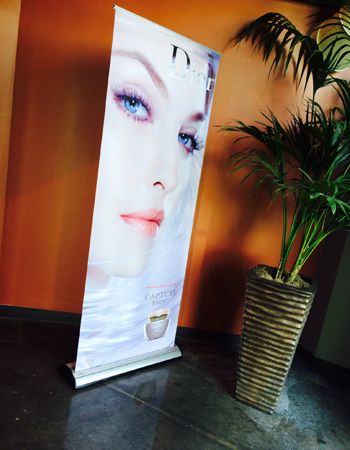 Our Aluminum Retractable Banner Stands are available with indoor premium banners in standard and custom sizes at Intermedia Print Solutions, Princeton, New Jersey. Conveniently packed in a small bag, the retractable stands can be set up in a few easy steps.
Deluxe Banner Stands are a more stylish alternative to our normal retractable stands. Bigger, heavier base with chrome accents make it stand out. Collapsible and portable, they come with a convenient carrying case.
We also print graphics for banner stands with replaceable displays.