Direct Mail Marketing Is Back! Here's Why
January 16 , 2023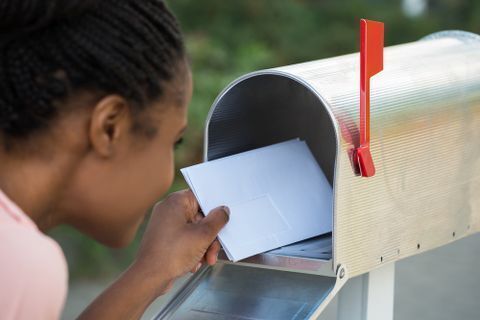 Due to the rise of digital media and increased digital response, many companies steered clear of strategies, like direct mail marketing, that present little customer reaction. But when the pandemic struck the world, direct mail marketing returned to the limelight.
Direct mail marketing refers to the marketing method of delivering physical copies of mail, such as postcards, flyers, and catalogs, to prospective customers. It garnered its peak in 2007 with a total of 103.5 billion marketing mail volume pieces.
Recently, direct mail marketing has been coming back as many customers find this strategy personalized and tangible.
So, why use direct mail marketing for your business?
The Evolution of Direct Mail Marketing
The last 20 years saw a 62% decrease in direct mail volume. Recent statistics show that from its peak of 213 billion units in 2006, US mail dropped to 127.3 billion units in 2022.
Despite the decrease in direct mail volume for the past few years, the amount of direct mail marketing pieces sent out in 2022 grew 3.4%, totaling 25.9 billion pieces more compared to 2021's numbers.
Direct Mail Marketing is Back: Why Should You Use Direct Mail Marketing
The numbers above and below show that direct mail marketing remains one of the most effective marketing methods. Here are seven more reasons brands and advertisers need to consider employing direct mail marketing in their marketing strategy.
When you ask, "What is marketing material's role in the marketing process?" The answer is communication. Your brand sends out direct mail to your consumers to convey a message. The numbers show that direct mail marketing is effective in this role, as consumers respond more to direct mail than other marketing methods.
1. Response to direct mail is increasing
The direct mail method sustains a 37% response rate. This high rate is attributed to people's preference to receive physical mail from brands, as customers think they're more "real" than emails.
It should also be noted that valuable direct mail offers are held longer by consumers; thus, a longer reminder to consumers about the product or service.
2. There's less competition in direct mail
The rise of digital options, such as online payments and advanced direct mail targeting methods, resulted in a 33% decrease in direct mail volume, which was only 142.57 billion units in 2019 compared to its peak volume of 213 billion.
Some may see the decrease in direct mail volume as unfavorable. But, it benefits brands employing direct mail marketing methods, particularly securing less competition.
Consumers spend around 30 minutes sorting through and reading their mail. Since they receive fewer mails, consumers will now have more time to read your direct mails. You also have a higher chance of standing out from your competitors.
But what is the best marketing material to send out to your consumers? Postcards, brochures, and catalogs are at the top of the list.
3. There was a shift during the pandemic
The pandemic compelled people to stay home. With that, brands could funnel their advertising and marketing campaigns, targeting home-based communication channels, including direct mail.
The American Association of Advertising Agencies reported that 56% of their respondents were happy to receive constant updates from brands they know and trust during the pandemic. In addition, 40% of the respondents also wanted to learn how their trusted brands responded to the pandemic.
Brands can, therefore, sustain this impression in the new normal. You can take advantage of the people's brand interest during the lockdown period and continue promoting products or services and brand advocacies to your customers. Sending your audience brochures and catalogs via direct mail is a way you can establish a bond with your audience.
Consumers who connect with you feel more inclined to work with your brand. In addition, 50% of these customers sharing the same values and causes tend to influence others to work with a particular brand.
4. Brands are employing and gaining from direct mail marketing
Despite direct mail's traditional approach, 63% of brands that use direct mail marketing are now reaping its benefits. Brands sending out catalogs as direct mail materials earn an average of $3–$9 ROI for every $1 spent.
When direct mail marketing is paired with digital ads, brands noted a 28% increase in conversion rates and a 450% increase in response rates.
UK-based brands noted similar results. When these brands combined direct mail marketing with sending out direct messages (DMs) to their consumers to notify them of reopening after the pandemic, these brands reported a 71% increase in the first quarter of 2021.
These numbers answer why brands use direct mail marketing.
5. Consumers trust direct mail
Physical mail can engage more senses than electronic communication. Because there is a physical representation of the offers or features a certain product or service has, more people tend to trust direct mail more.
A survey reported that 82% of Americans trust print ads more than digital ones and are more comfortable with traditional marketing than modern marketing methods. The same study reported that direct mail influences purchasing decisions by 26%.
6. Millennials prefer tangible and personalized marketing materials
The high direct mail response rate stems from people's preference for physical copies of their mail rather than electronic documents. Tangible or actual marketing materials, especially those printed with customers' names, generate a sense of personalization that 70% of consumers want and increase response rates to 135%.
This preference goes beyond direct mail trends, as people generally like to receive personalized items.
7. Postcards are gaining popularity
Postcards composed 46.2% of direct mail distribution in 2021. They've gained preference and popularity as direct mail marketing copies have shortened by 62% in the U.S. in the last ten years.
You should send postcards if you prefer marketing materials ideal for fast printing and material generation. They're also efficient materials for direct marketing, especially in delivering concise messages that are a follow-up to the direct mail materials you initially sent out. 
Direct Mail Is Coming Back Strong!
The current re-emergence of direct mail marketing is a classic example of how traditional methods can still work in more contemporary markets. 
Despite the rise of digital technology, consumers still trust, prefer, and are more responsive to physical copies of their mail, especially personalized ones.
Therefore, with less competition, brands and businesses gain many benefits from direct mail marketing, and so should you!
Take advantage of this and other direct mail trends while being receptive to many eventual changes in the marketing field. But if there's one thing for sure, it's this: people will always have a soft spot in their hearts for tangible and personalized mail.
Invest in direct mail marketing today. Work with Intermedia Print Solutions and send out quality mail to your consumers.