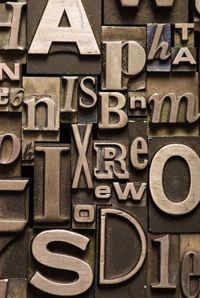 What goes into producing diversified print media and consistent quality across all market segments at Intermedia Print Solutions in Princeton, NJ?
Talented, hard working people, G7® Master Printers qualified by IDEAlliance® and ISO 9001:2008 Certified Suppliers, and state-of-the-art equipment allow us to provide you with exceptional quality products on time and on budget.
G-7 certification recognizes printers who understand how to build and sustain systems in Prepress and the Pressroom that support a color-managed workflow.
Our suppliers follow the G7® methodology for press and proof calibration and using GRACoL® specifications for color, so that our clients are assured of high quality, consistent and predictable color reproduction.
From a few copies of an oversize poster to millions of an inline finished, coated insert, you have come to the right print manufacturer.
Folding carton production with commercial print quality
In addition to working with some of the most experienced talent in the folding carton industry, you can have the following manufacturing techniques applied to the production of multi-colored folding cartons.
From structural design to direct-to-plate, from UV and large format printing to die-cutting, foil stamping and embossing, from folding and gluing to storage and fulfillment, you have many capabilities to choose from.
Point of Purchase
On a LARGER scale…
The ability to print on 20", 40", 64" and 81" presses, in addition to offering direct-to-plate, die-cutting, mounting and kit assembly for ANY size project, makes us a complete source for all P.O.P. needs.
NEW digital and screen printing capabilities...
You can now supplement your litho projects by adding small, efficiently-produced quantities to your kits, with virtually unlimited substrate options. A perfect complement to existing capabilities!
Commercial Printing
Very large pre-press and print capacity - along with all-encompassing finishing capabilities - allows us to produce almost all of our projects with greater control, faster turnarounds and more reliable, on-time deliveries.
With the addition of NEW digital and screen printing manufacturing, you can now supplement your litho projects with small, efficiently-produced projects printed on virtually unlimited substrates. A perfect complement to our existing capabilities!
UV Printing: Would You Like Paper or Plastic?
When it comes to the substrates, with 6-color and 7-color UV presses with coating capabilities, you have the ability to print conventional or UV inks on paper or plastic for products such as static clings, clear plastic cartons, holographic foils, lenticular imaging and backlit signage.
With (2) full-time 40" 6-color and 7-color UV presses with coating capabilities, as well as 41" and 81" Hybrid UV presses, we can confidently claim a vast UV capacity. And with the addition of our NEW digital and screen printing capabilities, we now offer the capability to efficiently print smaller quantities on virtually unlimited substrates!
Lenticular and Holographic Printing
3-dimensional images with animation!
Limited only by your imagination, these eye-grabbing techniques can be used for posters, packaging, catalogs, marketing pieces, labels and integrated lenticular projects.
NEW!: Screen Printing – large format, up to 40" x 61" image on virtually unlimited substrates with 6-color UV printing capability.
Flexography: Labels
One of the fastest growing segments is the production of pressure sensitive labels. You can print on multiple flexographic presses with 10-color in-line print capacity.
In addition, you can print UV, die-cut, ink-jet image and provide multiple folding functions - all in-line.
Kitting & Fulfillment
We handle every detail...
Kitting and Fulfillment services cover the planning and cost effective execution of the critical elements of a total supply chain solution, from idea creation through product utilization. We create value for our partners by increasing their efficiencies through optimizing production and providing a suite of web based management tools.
A 100,000 square foot dedicated Kitting and Fulfillment facility is managed by trained specialists who seamlessly handle the most complex kitting projects and literature fulfillment programs.
Sophisticated Fulfillment & Logistics software
Barcode Automation
Assembly and Distribution
Literature Program Management
Item catalog with image verification
Full range of web based management tools
An amazing 2-1/2 million cubic feet of storage!
High Quality Print Media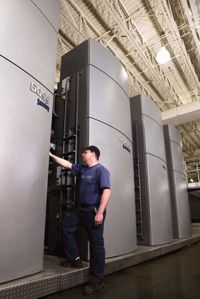 The pressroom showcases some of the most sophisticated presses on the market today. We can print up to 12 colours in 1 pass and even print 2 sides 6/6 colours at same time. To compliment the print some of our press offer UV and AQ coatings. The UV and AQ technology is capable of printing specific pictures, logos, objects. These presses are configured to print beautifully at high speeds and networked to infrastructure, so press throughput can be monitored from any location. The presses are also connected to Prepress, which allows for transfer of ink density, using CIP3, CIP4 technology directly to the press for more accurate colours, and quicker set-up.
Take advantage of our in-line finishing, and technology integration to SAVE on your next order.