Tape Binding
We tape bind documents with a strip of tape with a heat-activated adhesive that melts into the spine and covers of a stack of paper. The adhesive creates a strong and lasting bond. Tape bound books can be as short as 4" and up to 14" in length at the spine and are available in linen or vinyl finishes and come in a variety of colors including black, bright blue, dark blue, dark brown, dark green, dark grey, green, lapis, light grey, red, maroon, purple, white and yellow.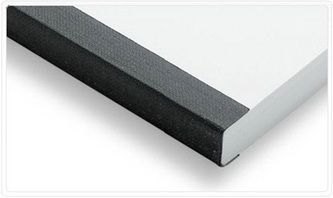 On the plus side, tape binding is cost efficient, quick to produce, stacks flat, easy to file and mail, accepts tabs dividers.
The adhesives are not as strong as perfect binding adhesives and the pages will not lay flat.
REQUEST A QUOTE