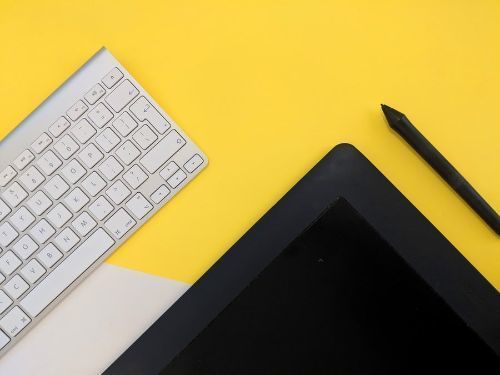 Having a personalized online portfolio is a necessity in the 21st century. These days, almost every job application requires a personal online collection of past work and personal details. Even if you aren't in the job market, an online website could help you land your next big client or business deal. 
It's important to put the right information into the world in order to make lasting connections in a digital world. Start by searching for an online portfolio or website builder which will make uploading information and examples of work easy. Then, check out these five tips to build your virtual portfolio that will help you put your best foot forward online.
1. Include Your Resume
Every portfolio website should include a link to your most up-to-date resume. The beauty of an online site is that you have an opportunity to provide more detailed information than you might normally have room for on a typical printed resume. Highlight some of your most relevant work experiences and accomplishments. If you decide to elaborate on certain areas for your online portfolio, make sure there is a link to your succinct resume that can be printed if necessary.
2. Choose Samples of Your Best Work
Think of your portfolio website as a highlight reel instead of a place to house everything you've ever created. Just because you have the option to provide unlimited details and examples of your work doesn't mean it's necessary. Instead, highlight the accomplishments you're most proud of. Where possible, link to those bodies of work. If the content you wish to showcase isn't on the web, consider putting it into a PDF format and uploading it to your portfolio site. 
In addition, make sure to highlight various types of work and examples instead of just the areas where you excel. While you should certainly lead with your strengths, it's important to show versatility to potential employers or connections. 
3. Inject Your Personality
All work and no play makes for a dull portfolio. Ensure that your personality flows among each digital page by using a conversational tone. If your resume features a professional headshot, consider adding an "about me" portion to your site that features a photo showcasing a hobby or your family. Think of this page as a virtual cover letter where you can speak more candidly about yourself, your goals and your passions.
 
4. Add Contact Information
Remember that your online portfolio is the modern day equivalent of a business card. You'll want to create an entire page that outlines the various ways potential connections can reach out to follow up with you. Another option is to consider including contact information at the bottom of every page so that the person reviewing your portfolio never has to look far to take those next steps. No matter how you want to display the information, make sure it's easy for the person reviewing to reach out. 
5. Update Your Portfolio Regularly
What's new is only new until the next best thing comes along. Set a reminder each month to update your portfolio as you complete new projects. As a rule of thumb, set a standard for how many examples you'd like to display in each portfolio category so that you don't end up with an overwhelming amount of content. Once you've made your decision, stick to it. You'll also want to ensure that none of your content is outdated. 
Think of an online portfolio as a place where you can get creative and show off your professional accomplishments and personality. Put your examples into various categories, upload your resume and think about how you can put your best foot forward with personal touches. The amazing thing about the world wide web is that you can reach so many more people than ever before. Now, it's time to get to work.