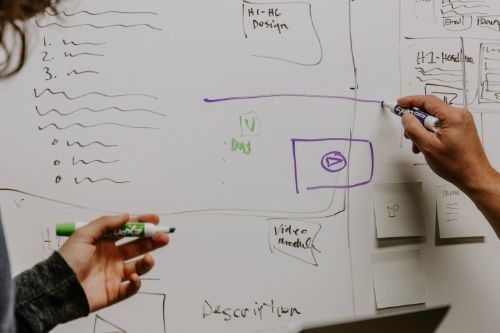 Last week, Facebook and Instagram experienced a shutdown that nobody saw coming. The apps were temporarily unavailable for much of the day, which had a much bigger impact than simply not being able to post a picture of your lunch or what you were doing at the moment. For marketers, it meant that a key way to reach their audiences suddenly became unavailable. While the issues were resolved in one day, it brings up a good point about our marketing efforts. When one form of marketing fails, what do we do? Or rather, when an entire campaign fails, what do we do? 
Every marketing campaign can't be a home run, but every marketing campaign can be a learning experience. Read on to learn how you can learn from your marketing experiences and pivot to ensure continued success. 
Understand Why the Campaign "Failed"
The word "failed" is in quotation marks because no campaign is a true failure if you learn something. Once you understand why the campaign didn't perform the way you wanted, you'll be able to use that information in the future. Maybe it was the wrong channel. Maybe the audience missed the meaning of your message.
The answer as to why the campaign didn't perform up to your standards only lies with your audience, so make sure you're checking in with them to understand what they're loving and what they think could use an improvement. Offer various ways to get feedback, so your audience's comments are heard and implemented.
Remind Yourself that Not Everything is in Your Control
Just because a campaign failed doesn't mean it was something you did wrong. Acceptance is one of the most important keys to success. Facebook going down as a prime example. Technology fails. Mistakes happen. When things beyond our control happen, consider how you can have a backup plan in the future. In the grand scheme of things, it is all a learning experience.
Pivot, Pivot, Pivot
Imagine if the social media outage had been for days or even weeks. Likely, you would have pivoted to find a different way to reach your audience. You might have cleverly worked up an email campaign stating, "Since Facebook is down, you might as well shop online." Or, you could have developed a direct mail piece that stated, "Even if the internet fails, we'll always be here." You get the idea! Take advantage when life doesn't go your way by pivoting to find the bright spot. Consider how you can make the most of the situation.
It doesn't always have to be an outage that makes you pivot. Use this as a reminder to reevaluate all of the channels you're using and whether the current plan is serving your marketing strategy. Try out a new channel you've never tried before. Use both digital and offline methods to complement your other strategies. 
Remember, it's only a failure if you don't learn from it. Mistakes happen, but you can become a better marketer when you listen to your audience and continue to get better. Try something new. Pivot with what isn't working. The more agile you are with your marketing efforts, the more your audience will feel that you're listening to their needs and wants.