Printing
Top-notch quality. Inventive solutions.  We pride ourselves on delivering the expert solutions you deserve. Whether you are looking for custom pop-up greeting cards, business cards, brochures, postcards, flyers, folders, reports, posters, letterhead, stickers, or door hangers (and much more), we have the expertise to deliver what you want, right on time.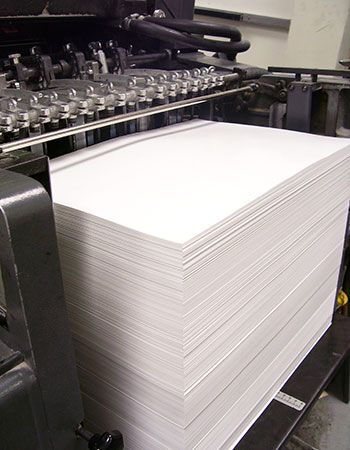 Fresh ideas to engage and keep top of mind
Special Folding, Shapes, Die-cuts - Unique folds are interactive and add to the delight and surprise.
Specialty Inks – Use conductive inks for light and sound effects. Temperature activated inks change color when heat is applied. Sunlight activated inks change color with UV exposure.  Think about other specialized inks, such as variable, metallic inks, pressure-sensitive,  or water-reactive inks.
Specialty Papers – Appeal to recipients' senses of smell, sound, or taste with scented papers, edible materials or flavor strips,  papers that use sound chips or speakers, or 3D visual effects (lenticular, holographic).
New Ways to Feel – Use textured papers with embossing or debossing or specialized varnishes and raised coatings.
Drive users to a video or augmented reality (AR) experience. Try new shapes or include desirable advertising specialties that encourage engagement.
Ready to get your next project started?
Contact us online or give us a call.